Monday, March 2nd, 2015
Since 2005, several volunteers from around the country have worked together to create an afghan made of Leo fur. The afghan is then donated to LeoPals to be raffled off as a fundraiser for their work in Leonberger rescue. The fur that is used is sent to the spinners from over 90 Leonbergers around the world! This year, I sent in fur from Tango and Journey and their squares can be seen in a photo below.
If you would like to support LeoPals and purchase a chance to win this year's beautiful afghan follow this link to the LeoPals website:
http://www.leopals.org
/.
Deadline for purchase is March 31, 2015.
Follow this link to a newspaper article featuring the LeoPals Afghan:
News Article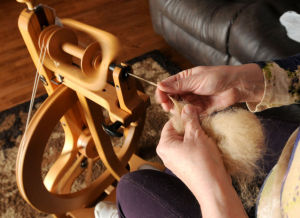 Spinning the Leo fur into yarn.

(Photo credit: Richard Hertzler)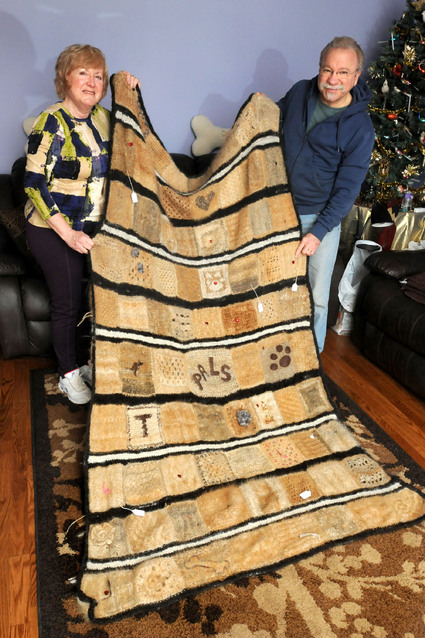 Jan and George Parola display one of the afghans that was raffled off. (Photo credit: Richard Hertzler)
Tango's square for the 2015 afghan
Journey's square for the 2015 afghan.
The 2015 afghan laid out in preparation of being pieced together.